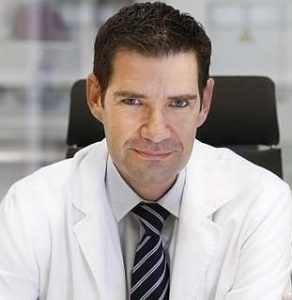 Head of Digestive Diseases Service, Quirón Salud Málaga hospital
Director of the Advanced Digestive Endoscopy Institute
Coordinator of the Andalusian Group of Digestive Endoscopy.
Dr. Pedro J. Rosón is a therapeutic endoscopist especially focused on the area of ​​submucosal endoscopic dissection and the third space.
He is one of the leading national specialists in POEM, G-POEM, and submucosal tumor resection by STER and carries out extensive teaching and dissemination work on these techniques.